The Bitcoin Breakdown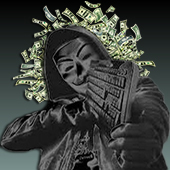 Cryptocurrencies, otherwise known as virtual currencies, are a digital means of monetary exchange that are created and used by various groups or private individuals. There are no bills to print or coins to mint and cryptocurrencies are completely decentralized which means that there's no government, institution, or any other authority that monitors the transactions. All those that possess Bitcoin remain anonymous since cryptocurrencies rely upon encryption keys instead of using names, tax ID's, or social security numbers. Bitcoin is the first form of cryptocurrency to be widely used and it's the most prominent and popular. However, hundreds more forms of cryptocurrency exist and there are new varieties showing up all the time. All cryptocurrencies require the use of the blockchain and a wallet for storage while miners are used to accumulate more cryptocurrency. Bitcoin and other cryptocurrencies are mined by performing a combination of advanced mathematics and attentive record keeping. When a Bitcoin is sent to another person, the network records that particular transaction along with any others made within a close period of time in a block. The miners consist of very large computer systems that run special software specifically designed to perform the necessary mathematics required to solve the complex algorithms that generate cryptocurrency and all of the transactions are inscribed in an enormous digital ledger. It's the blocks resulting from these mathematical transactions that collectively comprise the blockchain, which is an eternal and openly accessible record of all of the cryptic transactions that have taken place.
Cryptocurrency Business Platforms
Unstoppable Domains is undoubtedly the best provider of NFT domains on the blockchain. If you are wondering what an NFT domain is, NFT stands for Non-Fungible Token and essentially, an NFT is an asset that carries a unique digital identity that can be traded between the users of a public blockchain. So, the important thing to remember is that all NFT's are completely unique and since it's a token, it can be transferred on the blockchain. Now, onto the the primary mission of Unstoppable Domains, which is returning the power of the Internet back to the people by creating NFT domains that provide full control of your data. These are essentially domains with superpowers since they are more than just a web address. As soon as you purchase your new NFT domain, it instantly becomes your cryptocurrency address, your personal login to the decentralized web and your universal username. The best part is that you only need to pay once and the domain is yours forever. That's right, there is no renewal fee. Unstoppable Domains also provides a free minting service for all of your NFT domains. Minting is the process of publishing an NFT domain to the blockchain via your wallet so you have full custody of the domain, which assures that nobody else can have control over it and it also ensures that the domain is decentralized and "unstoppable". Here's another great feature of Unstoppable Domains, all of your NFT domains are freely minted through the Polygon network and the gas fees are completely covered as well. The NFT domain extensions available for purchase include: .crypto, .nft, .x, .wallet, .bitcoin, .dao, .888, .coin, .zil and .blockchain. We strongly encourage you to grab yours before it's gone forever and the price starts at only $5 per domain, which includes lifetime ownership. NFT's are the future and the future is now!
Webull provides a great mobile option for active traders by featuring much better platform functionality than their closest competitors and they also offer a handful of cash and stock bonuses. As far as Webull's fees go, they feature a $0 per trade fee and a $0 account minimum and as a special welcoming bonus, new members can get up to 12 free stocks valued up to $30,600. When you open a new Webull account, you automatically get two free stocks valued at $3 to $300. If you deposit any amount of money into your new account, you will get up to 10 free stocks each valued at $7 to $3000. Webull also offers $0 commission stock and ETF trades and no per-contract fees on options and since they don't have a minimum deposit requirement, you can join Webull and start investing with only a few dollars. Webull's excellent mobile platform offers more features than many other mobile-oriented brokers and they also offer some of the most competitive margin rates in the industry without requiring a subscription. Last but not least, Webull also offers cryptocurrency trading and an excellent opportunity for active traders to diversify their portfolios with a comprehensive suite of investment products including stocks, fractional shares, options, ETF's, OTC's, and ADR's while also offering free smart tools for smart investing.
As the world's longest-running cryptocurrency exchange, BTCC has always put a strong emphasis on reliability and improving all of the aspects of trading while striving to create a fair trading atmosphere and provide safe trading accessibility to everyone. The highly popular BTCC exchange features top-notch technology and offers a variety of services over several platforms, such as fiat currency-cryptocurrency exchange, which is primarily used for exchanging US dollars for Bitcoin. They also provide Bitcoin mining services along with Mobi Bitcoin wallet provision and their state-of-the-art security features and cold wallet storage system enhance the reliability of the exchange. In regards to the fiat-crypto exchange services on BTCC, a browser-based exchange platform is provided with an online interface that is used principally for purchasing cryptocurrency as tokens. The web-based platform features interactive charts that indicate the price action and there are six different chart types available: line, bar, candlesticks, area, Heiken Ashi and hollow candles, which are all perfect for technical analysis. The order book is listed on the right-hand side of the interface and it's also presented on the center of the page. This is where traders can enter their various orders according to the selected order type and the order history of the account can be found at the bottom of the page. Additionally, there is an advanced version of the platform for core trading activities that is best suited for experienced traders who don't want to buy cryptocurrencies as tokens. The BTCC exchange also features mobile apps for both Android and iOS devices, which can easily be downloaded from their respective app stores. They retain the functionality of the web-based platform and they also present some modifications to make the apps easy to use, just scan or use the QR code on the BTCC website to download the apps to ensure you get the original versions. So, if you are interested in using one of the most lucrative platforms and exchanges available with an easy user interface and hassle-free process, BTCC is a fantastic choice for traders of all experience levels.
With mobile apps and three trading platforms, Firstrade offers a strong brokerage experience whether you are a day trader or a retirement investor looking to open an IRA. They provide online and mobile trading of stocks/ETF's, options, mutual funds, fixed income products and much more. Firstrade also offers extended hours of trading and they strongly back their trading tools with a 0.1 second trade execution guarantee. Additionally, Firstrade appeals to experienced investors with $0 trading costs and no per-contract fees for options trades, while beginning investors will appreciate their $0 account minimum to begin investing. What's more, investors looking for long-term investments will enjoy commission-free trades for all mutual funds. It's an easy decision to get on board with Firstrade.
Public is a free app with an investing platform that offers fractional investing with no commission fees or account minimums. Their mission is to make it possible for anyone to invest in stocks for any amount of money, even if that happens to be only one dollar. Public is also adamant about helping people become better investors and every member is presented with an investment experience that is specifically tailored to their individual portfolio, complete with content and education that is created by over a million investors, analysts, traders and fellow members. Recent technological advancements have granted unprecedented access to the stock market and new investment opportunities, such as cryptocurrencies, are constantly emerging and ne of the crypto coins available one the app happens to be Shiba Inu, which is currently exploding worldwide. Currently, Public has over 5,000 different stocks and 10 cryptocurrencies to choose from and more options are becoming available every single day. As far as ease of use is concerned, all you need to do is download the app (they have both iOS and Android versions available) and get registered. Once this step is completed, simply connect a bank account or debit card to make a deposit to your trade balance and open your account. Best yet, you can begin trading in real-time the second the transfer clears, which means that as long as the market is open, any trade or purchase you decide upon will be executed immediately. Additionally, Public has very a generous referral program and if a current user refers you to the app, you will hit the ground running with a free stock valued up to $50 and members are also rewarded for generating referrals so this is truly a win-win situation. If you have a little extra cash and want to get started with an easy to use investment tool, Public is definitely a very safe and wise choice and you can get started today with any amount of money you see fit.
The Bee Network gives you the opportunity to freely make money all day long from your phone. Just download the app and use the invitation code Synergenius. No energy used whatsoever and if the price prediction is correct, you will be very happy in the future just for pressing a button on your phone each day and 24 hours later, tap the bee again. No cost and super easy. Just don't forget to use the invitation code: Synergenius. It's extremely easy, just download the app and tap the bee icon every 24 hours to start accumulating free cryptocurrency. Easy money!
Nadex, which stands for The North American Derivatives Exchange, is a premier U.S. exchange platform dedicated to binary options, knockouts and call spreads. They offer their members secure and innovative methods for trading on multiple markets while providing access to an ongoing series of short-term trading opportunities. Traders on the Nadex platform enjoy a variety of benefits including quick and exciting trades with contracts that last anywhere from 5 minutes to five days, defined-risk contracts and increased control of your trades so you can manage and close positions early to lock in more profits. Additionally, Nadex offers simplified trade setups consisting of one-click trading with defined risks that are designed for all traders and one convenient platform that grants you access to all of your favorite markets including stock indices, forex and commodities. Lastly, accounts can be quickly funded with a debit card with no day trading restrictions, which gives you the ability to trade on the Nadex platform 23 hours a day, 5 days a week on any device that is most convenient for you to use. Best of all, there are many more awesome features available on this top-shelf trading platform and there's no time like the present to get on board with Nadex.
In an increasingly digital world, cryptocurrency has become a step in the evolution of money. Pi is the first digital currency for everyday people, thus representing a major step forward as cryptocurrency becomes accepted as a worldwide currency. Pi Network's breakthrough technology makes it possible to easily begin earning cryptocurrency by mining Pi on your phone with the use of a free, light-energy mobile app that doesn't drain your battery. Also, this interoperable digital currency is decentralized, secure, immutable and cannot be counterfeited. All you need is an invitation from an existing trusted member on the network. Once you receive an invitation you can freely download the mobile app and begin mining Pi.
It's time for a change, Bitcoin Black is future focused and on point with fee free instantaneous transactions, fair distribution and it's 100,000 times more energy efficient than Bitcoin. Bitcoin Black is revolutionary in that each account has it's own blockchain and this green cryptocurrency is scalable for world use and offers incentive rewards for the introduction of new members. In addition to all of the aforementioned, Bitcoin Black is designed to be very user friendly and they are striving to become the first true autonomous decentralized cryptocurrency system on the planet. All you need to do is download the mobile app to get started and there is no time like the present.
YieldNodes is a complex multi-tiered node rental program with a business platform that strives to generate a very stable return for investors by taking advantage of a lucrative aspect of cryptocurrency known as masternoding. A masternode is a node within a blockchain that secures the network by staking and it is able to earn commissioned payments for validating transactions that take place on the network. Generally, creating your own masternode requires a very large investment but YieldNodes makes it possible to invest a modest 500 Euro to get started and there is no need to worry about setting up or maintaining the nodes, which is a key feature of the business platform. Masternode profits are generally fixed and unlike day-to-day trading involving forex and stocks, they generate a very steady return that can be both highly profitable and compounded with only a minimal amount of risk for investors. The maximum investment is 250,000 Euro with a minimum term of six months and the contract can be cancelled at any time after the initial six-month period. The monthly commissioned bitcoin payouts, which are typically in the 5-15% range, give investors the ability to grow their fiat currency or their cryptocurrency by earning masternode returns and distributing them between other investors. The opportunity presented by YieldNodes is very exciting and the decision to invest now is truly a no-brainer, especially when you take all of the advantages and possibilities into consideration. This company is on the rise so it's definitely time to strike while the iron is hot.
SimpleFX is loaded with incredible features that justifiably make their CFD trading platform the most unique available today. SimpleFX strives to meet all of the requirements from the various traders and they provide a wide range of awesome tools. They also have a diverse selection of accounts available to choose from and many other great perks, for instance, SimpleFX offers infinite multi-level connections that enable you to earn up to 25% of the trading spread from your referrals. The referral program is a lifelong hook up, so there is no need to worry about a time limitation, and you also earn a cool 5% of the revenue share that has been generated from subsequent referrals. What's more, you are not required to deposit funds or verify your identity. This is a no-brainer of a decision if you are looking to do some wicked trading.
Nvstr is a very modernized investing platform designed by people with extensive knowledge of hedge funds that share a common goal to simplify smart investing. The collective experience of these seasoned veterans enables the platform's members to make wise investments and diversify their respective portfolios with a simple click. Nvstr features competitive brokerages, reasonable trading fees, low margin rates and a unique approach to trading that relies on the advice of knowledgeable investors versus technical charts and stock news. Whether you are a seasoned investor or new to the scene, this company is designed to elevate your investing and make it easy to build a portfolio that is optimized exactly to your specifications. Additionally, information is provided about the expected return on specific stocks and you can quickly see how any trader's stock ideas have performed historically. There is even an "ask why" button that members can click on to gain advice from the original investor so they can be more successful traders. Best of all, Nvstr provides portfolio rebalancing that operates with a single click optimizer so investors can mitigate risks and improve their returns while the world's best traders and analysts offer comparisons of selected stocks to similar stocks in common industries. It's time to hop off the fence and take advantage of this unique and prosperous opportunity.
Robinhood is a stock brokerage company that doesn't charge a fee for buying and selling U.S. listed stocks and ETF's. They feel that everyone should have access to the financial markets and they want to inspire a new generation of investors. Even though other brokerages charge up to $10 a trade, the efficiency of Robinhood allows them to maintain a very lean bottom line so they can pass the savings along to their customers. As a bonus, you can sign up today and receive a free stock.
BitMEX is one of the largest Bitcoin trading sites in the world and their backbone is comprised of top class professionals in finance, web development, and high frequency algorithmic trading. Bitcoin Mercantile Exchange differs significantly from other trading sites, they only accept deposits in Bitcoin and no USD wire transfers or anything of the sort. BitMEX is specialized in sophisticated financial operations such as margin trading, which is trading with leverage. Once your BTC deposit is confirmed, you can arrange your trading platform widgets in accordance to your personal preferences, set up chart analysis, and begin placing trades on the BitMEX trading platform. The taker fee is 0.075%, which gets multiplied with the leverage. So 10x the leverage would cost 0.75% in trader fees. Game on!
CoinPayments is an integrated online cryptocurrency payment/wallet processor that accepts over sixty different altcoins (Bitcoin etc.) and they only charge a 0.5% fee on all transactions. Much like PayPal, CoinPayments allows you to pay for goods and services without having to directly use your bank account or credit card. An account can be created free of charge and all of the transactions are encrypted, which ensures that there is no security risk. Members of CoinPayments can also protect their coins in the company's vault and require a specific amount of time to pass before the coins can be spent. Additionally, CoinPayments also offers shopping cart plugins, extensive developer API, auto coin conversion, and the hot wallet is secured by BitGo, which means all funds are protected by multisig technology. Many cryptocurrency enthusiasts are enthralled with CoinPayments. The company has made it possible to transfer money in multiple currencies while they expertly leverage the amazing flexibility of altcoins to your advantage.
It's no secret that managing your investments in forex and crypto can be quite confusing and stressful. Now, there are a lot of options when it comes to automated trading systems and it's hard to know which forex robots, money managers and signal providers can be trusted. This is why LeapFX thoroughly investigates all of the automated trading options to assure that a particular system is real and most importantly, profitable and dependable on live trading platforms. Also, all systems and traders must have track records of trading and available back test data as well. All of the data is thoroughly reviewed and examined for any discrepancies and to double verify that the method of trading is acceptable. The last stage is live testing, upon which the system or account manager is set on a fresh live account and monitored to make sure that the performance matches the strategy provided in addition to the historical for good measure. In addition to top-notch automated trading systems, we also have you covered with brokers that you can trust with your deposits and timely withdrawals of funds along with a reassuring and reliable trading environment. If you happen to feel more comfortable with a hands-on trader with years of experience and trading history managing your account for you, we can also assist you by providing excellent recommendations in regards to hiring an account manager.
The inception of Phemex began in 2017, when a very experienced team of professional Wall Street traders identified a lack of professionalism, trustworthiness and customer support within the crypto industry. In the following two years, the number of users engaging in cryptocurrency trading increased significantly but the existing exchanges showed little or no improvement. After realizing the seriousness of this problem, the team left Wall Street in 2019 and founded Phemex with the primary goal of creating a simple, efficient and most importantly, a trusted cryptocurrency trading-platform that empowers individual traders. Today, Phemex is a professional-grade cryptocurrency exchange that offers both bitcoin spot and options trading while offering an innovative zero-fee trading model in which fees are not charged per transaction. The exchange also provides institutional-grade trading tools and security and derivatives' trading allows traders to increase their exposure to certain assets and the ability to "short". Key features of the exchange include free trades on spot exchange (premium account), institutional grade trading and security, robust trading insurance, free deposit fees and the ability to leverage up to 100X margin. Another key advantage of Phemex is the use of stop-loss and take profit orders. These orders allow professional traders to fine-tune their trading strategies and set up opportunities to take profit or stop-loss. By default, Phemex has quick options to take profit at 25%, 50%, 75% and 100% profit. These options can be set when the initial position is established with a clear indication of the mark price and estimated profit or loss. It's important to remember that when take profit or stop losses are triggered, the position will be sold as a market order, which means that the algorithm will automatically match a trade even if it's not at the same price.
mBitCasino is an online casino that prioritizes privacy, which is why their entire system is designed and built to feature complete anonymity. Their cutting edge casino is fully licensed and operates on a Dutch Caribbean island called Curacao and they welcome new members to their family with an industry exclusive bonus to use on their entertaining games. Truth be told, mBitCasino is cooler than the other side of the pillow. This very fancy online casino has extremely secure gaming features along with over 1500 various games such as video slots, table games, blackjack, roulette, baccarat, poker and keno. For those who crave a little extra excitement, mBitCasino also features live dealers and members are able to choose any live dealer that their heart desires. Members also have the option to bet on sports such as football, basketball, soccer, Aussie rules, cricket, boxing, tennis and golf. Heck, you can even bet on political elections. Please keep in mind, live betting can only be done with bitcoin funds and mBitCasino only accepts BTC or Euro payments but make no mistake, this casino is the top bitcoin gaming choice for many, many people all over the world. This is not coincidental, mBitCasino has the freshest and most advanced games available, a very innovative online gaming platform, it's user friendly and they offer bonuses every time a member executes a deposit transaction as a way to thank you for your loyalty. Withdrawals are easy and straightforward, simply visit your dashboard and process a withdrawal request to your bitcoin wallet's address. In addition to the aforementioned features, they also have 24/7 live chat customer support, instant deposits and withdrawals, an A+ service rating and a plethora of awesome promotional offers and deposit bonuses. Stylish and classy, this premier online casino has everything you can possibly ask for.
OspreyFX is a true ECN broker that provides a secure trading environment that is perfectly suited for anyone that wants to trade exclusively online. They are lightning fast and offer 1:500 leverage along with the ability to trade forex, cryptocurrencies, CFD's, stocks and commodities with full STP execution. Traders on OspreyFX's platform can trade on institutional grade liquidity from investment banks at the top of the chain as well as completely transparent dark pool liquidity execution venues. This means that members can trade on ultra-tight spreads that start at an unbelievable 0.0 pips. Yet another great feature of OspreyFX is that they use the STP execution model, meaning that when a client executes a trade, they won't be subjected to desk manipulation or any re-quotes at any time whatsoever, thus eliminating the possibility of any conflicts of interest. Additionally, all trades are processed by OspreyFX's aggregator, which guarantees the very best rates on your trades. Lastly, they also offer a great affiliate program and 24/7 support that provides their clients with access to their friendly and experienced customer service agents at any time during the entire trading week. Don't waste any time getting on board with a powerful, award winning MetaTrader 4 trading system that allows you to utilize the most complex strategies available while still remaining versatile and free of any hassles.
PrimeXBT is a very savvy trading platform that provides leveraged trading on cryptocurrencies (such as bitcoin, ethereum, ripple, etc.), S&P 500, gold, stock indices, commodities and forex. They also provide their clients with access to top-tier liquidity and a wide variety of trading tools, while maintaining heightened security and liquidity that results in a safe and efficient trading environment for all traders. PrimeXBT's robust trading system delivers highly reliable market data and top shelf performance for traders of all levels of experience. The entire infrastructure is designed to facilitate extreme loads and a high number of orders per second while offering blazing fast order execution and low latency. Last but not least, it's their client-oriented approach to trading that sets the company apart from others in the industry as they constantly strive to provide the very best digital asset trading experience available.
eToro is a social trading and multi asset brokerage company that allows you to watch the financial trading activity of other members, copy the most productive trading strategies, and then place trades on your own behalf. eToro's vision is to make the financial markets simple, transparent, and profitable for everyone. Now you don't need to be a professional in order to trade like one. All you need to do is tap into the collective wisdom of the top performing traders. It really pays to join eToro's social trading investment network revolution and don't forget to tell your friends.
BitMinutes are smart tokens that conveniently combine guaranteed lending, money transfer, and prepaid minutes. The company's philosophy is simply to buy time, sell time, and get cash. BitMinutes are based on global ISO banking standards and they bridge traditional global settlement networks (SWIFT, MasterCard) to emerging global blockchain networks (Ripple, Ethereum). BitMinutes also have excellent FX rates that will save you considerable amounts of money and mobile wallets are provided free of charge.
YoBit is a new Russian cryptocurrency exchange platform that comes with a user friendly interface, full trade page, immediate deposits and withdrawals, YobiCodes for secure deposits, API in BTC-e format for faster integration into bot systems, lottery, and dice. The security is tight as a drum, so no need to hesitate on this site and it's abundance of options for cryptocurrency enthusiasts.
Coinbase, which was founded in June of 2012 in San Francisco, California, is a Bitcoin wallet and platform that provides merchants and consumers with a smooth, safe, and simplistic way to buy, use, and accept the cryptocurrency Bitcoin. Bitcoin is the world's most widely used alternative currency and consists of thousands of computers that are run by many individuals throughout the world. Indeed Bitcoin consists of powerful technology but without an easy to use interface, the benefits of using Bitcoin would be inaccessible to the vast majority of the world's population. This is why Coinbase is creating a service designed for everyday people and businesses to simplify the integration to Bitcoin currency. In the future, Bitcoin will be integrated into a wide variety of products and services. Coinbase is a platform that makes these integrations possible. By extracting a few of the difficult aspects of bitcoin, many great ideas are given a chance to develop. In this context, Coinbase can be viewed as an infrastructure company since they build the tools that help Bitcoin integrate into a multitude of new products and services.
All you need to invest is your time to receive free Bitcoin. Got some time to kill?
Surf sites in your spare time and earn Bitcoin with Bitoofy. Very easy, just enter your Bitcoin wallet address and you're set.
FaucetHub is an innovative micro-wallet designed for faucet owners, app owners, and website/service owners that is conveniently closing the gap between your application(s), your users, and the blockchain. A micro-wallet opens the gates to the world of cryptocurrencies in relation to your website(s) or app(s) by allowing you to send Bitcoin, Litecoin, or Dogecoin payments of any amount to your users with zero transaction fees. FaucetHub also provides a unique service that allows you to boost your profits from your faucet by completing surveys and miscellaneous offers. Furthermore, they also supply advanced security features to keep you informed of all activities on your faucet, which helps you keep an eye out for those that are cheating the system. These features include an access control list that can prevent API access from all IP's or the ones that you designate, protection for your account by three types of two-factor authentication, and a detailed payout list. As an added bonus, your active faucets are automatically placed onto their top faucets list for all users to view and be directed to your site. Many handy features in one convenient location, that's the name of the game.
CEX.IO is a revolutionary cloud mining service provider and multi-functional cryptocurrency exchange that provides cross-platform trading via website, mobile app, WebSocket and REST API, which gives access to a high liquidity order book for top currency pairs on the market. It's a handy feature that allows for instantaneous buying and selling of Bitcoin within a simplified bundled interface. The exchange platform has developed a multi-level account system with an individual approach to each customer, ranging from newcomers to the BitCoin scene to veteran traders. Worldwide coverage, multiple payment options, and 24/7 support are accompanied by a stable, time tested platform that provides a safety net for all assets and data. CEX.IO places stability at the top of all priorities and they concentrate their efforts on providing trouble free services that are backed by unparalleled system and user account security, safe and secure cold cryptocurrency storage, financial viability, and profound legal compliance. To date, not one person has experienced a theft of account funds, which is an excellent reason to give CEX.IO a go.
Changelly is the beloved brainchild of a group of cryptocoin enthusiasts that wanted to offer the very best to their cherished clients. In order to make this possible, they launched an innovative business that has been expertly designed to provide a smart, simple, and cost effective way to exchange cryptocurrencies. Changelly offers an intuitive interface, the best exchange rates, excellent security on all transactions, and their fee per transaction is only 0.5%.